Hillsboro DUI Attorney
Arrested for DUI?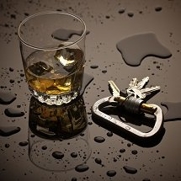 Being pulled over under suspicion of driving under the influence can be stressful. From the minute you see the flashing lights until you are being put into the back of a cop car, you may be panicking and wondering what to do.
It is important that you do not answer questions from law enforcement (besides giving them your basic information) and ask to speak with a Hillsboro DUI defense lawyer right away.
At Cornerstone Law Group, we have more than 60 years of combined experience fighting DUI cases in Hillsboro and Washington County.
Contact our office today at (503) 483-4044 to speak with a Hillsboro DUI defense attorney about your charges. We offer free DUI consultations.
Oregon Implied Consent Law
Under Oregon's implied consent law anyone driving on "premises open to the public or the highways of this state" has automatically consented to a breath, blood and or urine test. This means if a driver is lawfully arrested on suspicion of driving under the influence, and they refuse to take a breath, blood and or urine test, they can be subject to strict penalties including having their license suspended.
A driver who refuses a blood, breath and or urine test faces the following license suspension periods:
First Offense: 1 year
Second Offense: 3 years
Third Offense: 3 years
In order for an arrest to be deemed 'lawful," a police officer must have probable cause before pulling someone over. Often times probable cause can include but is not limited to:
Swerving
Running a red light
Speeding
Reckless driving
During the arrest, once these tests have been refused and a license has been taken, the officer will issue a 30-day temporary driving permit to qualifying drivers. If you have recently refused a blood, breath or urine test time is not on your side. In order to avoid further potential penalties, it is vital that you contact a Washington County DUI lawyer as soon as possible to begin building your defense.
Penalties for DWI Convictions in Washington County
Every state treats DUI charges slightly differently, as does each judge in criminal courts and DMV hearings. Being prepared is essential, especially when it comes to having proper representation during your hearings to give you the best chance of a positive outcome.
The penalties for a DUI conviction of any type can be severe; working with a proven legal team can make a difference in the outcome of your case.
Depending on the circumstances of your alleged offense, penalties may include:
Driving school or alcohol counseling
Community service hours
Legal fines and fees
Ignition interlock devices
Suspension of your driver's license
Time in jail
Put 35+ Years of Experience to the Test
Knowing your rights and what to expect when you are pulled over can help ensure your rights are protected and that you do not make any major mistakes.
In addition to asking to speak to a lawyer, it is vital that you do not plead guilty, agree to any search without a warrant, or get upset with law enforcement.
Ready to make an appointment for a free consultation with a Hillsboro DUI lawyer? Call Cornerstone Law Group at (503) 483-4044 now.